NewsReady32
Radio Newsroom and Wire Capture Software
Capture, Create, Organize, Air, Publish...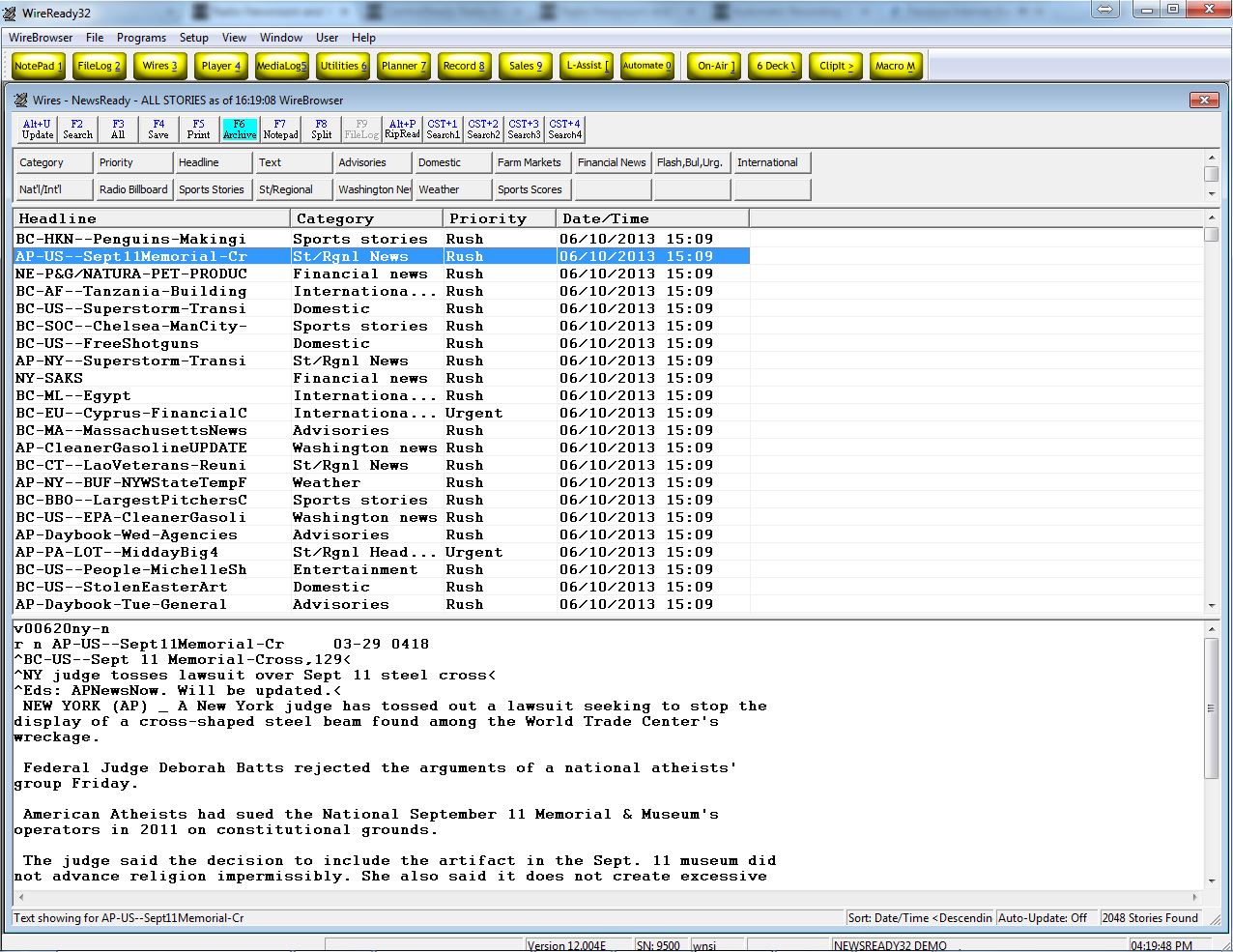 Used by thousands of stations and professionals worldwide. For a single user, multi-user newsrooms, or for hundreds of radio network affiliates, NewsReady lets reporters write newscasts, receive wire service and network audio feeds, digitally record, edit and playback sound, manage contacts and share information with others.
Click here to download the PDF brochure
The newsroom software of choice for over 2000 broadcasters since 1989
Available by subscription or one-time purchase
One of the most affordable software systems you can own outright
Capture, sort and edit wire services, weather and network feeds
Autorecord network audio and competitor local newscasts
Digital recording, editing, playback and news archiving
Split screen script editing calculates read and play times
Write newscasts with embedded remotely triggerable audio cuts
Create and manage rundowns for long form news shows
Standard TXT, WAV and MP3 file storage for easy backup
Integrated web publishing and podcasting options
Works with popular audio editors and recorders
Stand-alone or mutli-user LAN
The perfect upgrade for customers still using WireReady's original wire capture product.